We work with two scheme providers to offer tax savings on new bikes.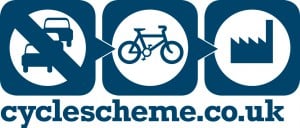 Cyclescheme are the most popular providers and in many cases vouchers are issued within a couple of days. They also have a handy savings calculator on their site: www.cyclescheme.co.uk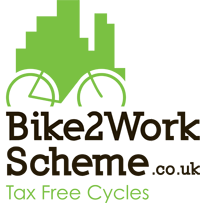 Bike2work are the second provider we work with, with over 13000 registered employers: www.bike2workscheme.co.uk
 FAQs
How do I get a quote?
The best way is to pay us a visit – we can help you choose the best bike for you and your budget. We can then provide a written quote for you to take away and get the wheels rolling.
Can you email me a quote?
Yes, if you know what bike you are after, we can provide a quote this way, simply drop us an email shop@cyclestore.co.uk
Can I have a discounted bike on the scheme?
Unfortunately not – we are also unable to provide any free goods or special offers that may be advertised on www.cyclestore.co.uk. However, you can still save up to 40% by using the scheme.